Bernedoodles are a beautifully sweet-tempered breed: playful, loving, cuddly and exceptionally loyal. An incredibly social dog, our Bernedoodles get along with everyone — from strangers to small children and even other animals.
Our Bernedoodles combine the intelligence and friendly personality of both parent breeds — Bernese Mountain Dog and Poodle — making them easy to train and adaptable to a busy modern family. Find out more about our Bernedoodles and whether they're the perfect fit for your family.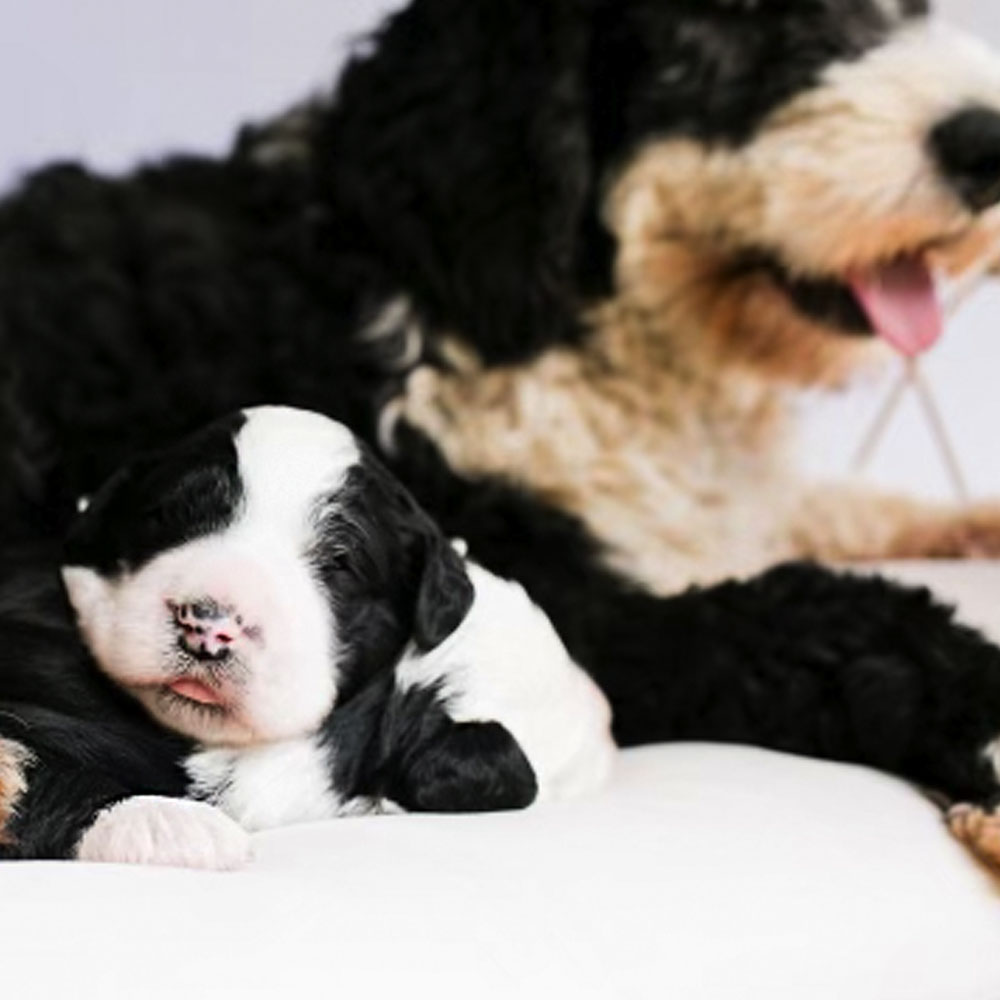 Bernedoodle nature and temperament
Our Bernedoodles are socialised from a young age, which means they play wonderfully with other animals and children alike. Bernedoodles love to be involved in your life, so whether you're heading out for a spot of shopping or cuddling up to watch a movie, you can be confident that your puppy will be keen to tag along. A generally calm and placid breed, Bernedoodles are an excellent choice for first-time dog owners or families with small children.
Bernedoodle coats
Bernedoodle coats are easy to manage: very low to non-shedding and low allergenic. Their fleece coats generally have a straight-wavy look and a soft, silky texture. There are variations to our pups' coats; some have a soft, looping curl, resembling their Poodle parentage. Our Bernedoodles rarely shed; however, we recommend brushing their coats weekly and clipping them twice or three times each year. In each Bernedoodle litter, our puppies have a variety of colours and patterns including traditional tricoloured, chocolate tricoloured, particoloured (predominantly white with one other colour), sable and block-coloured puppies.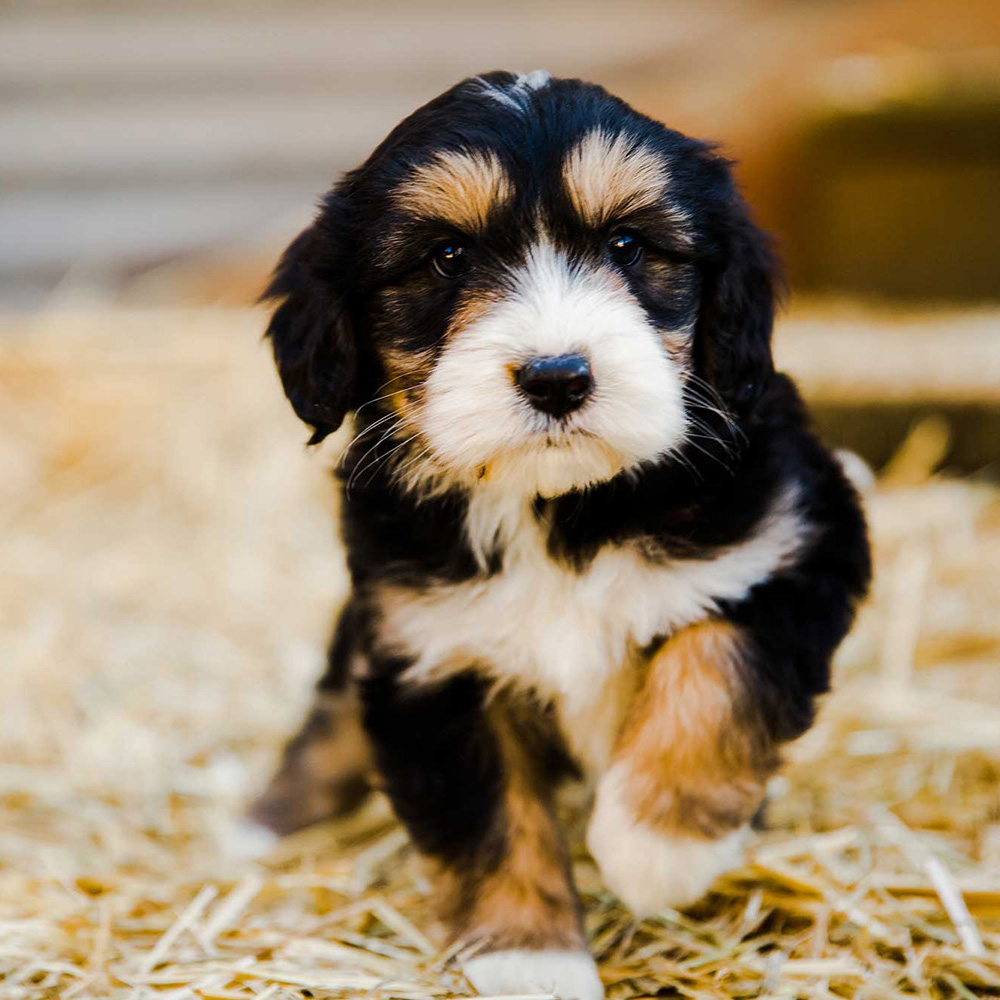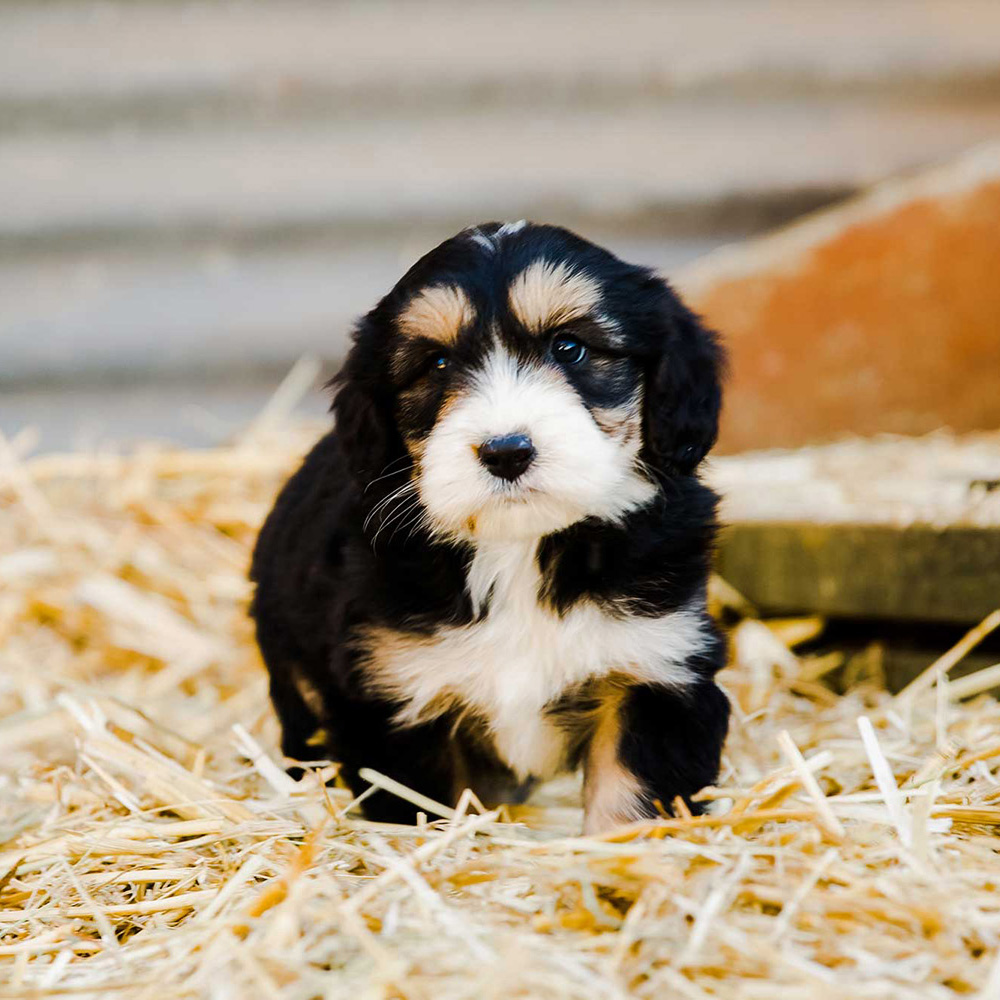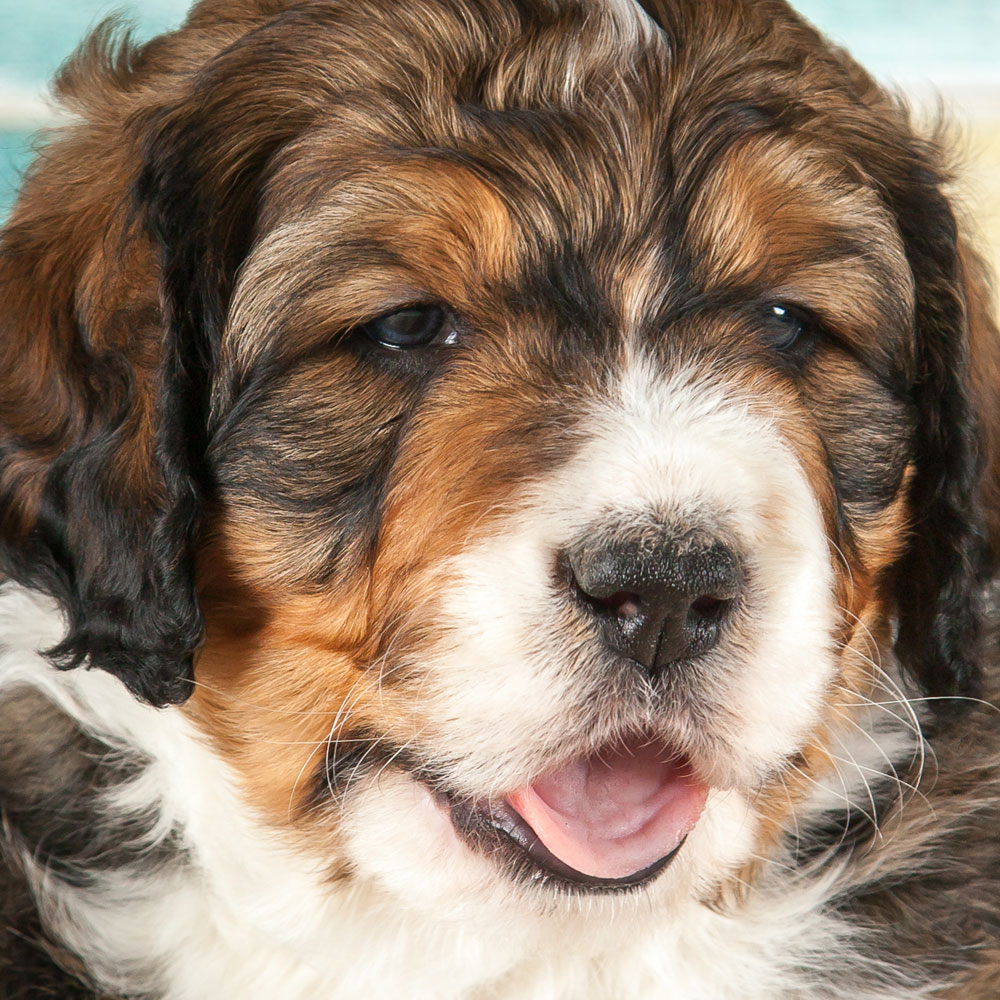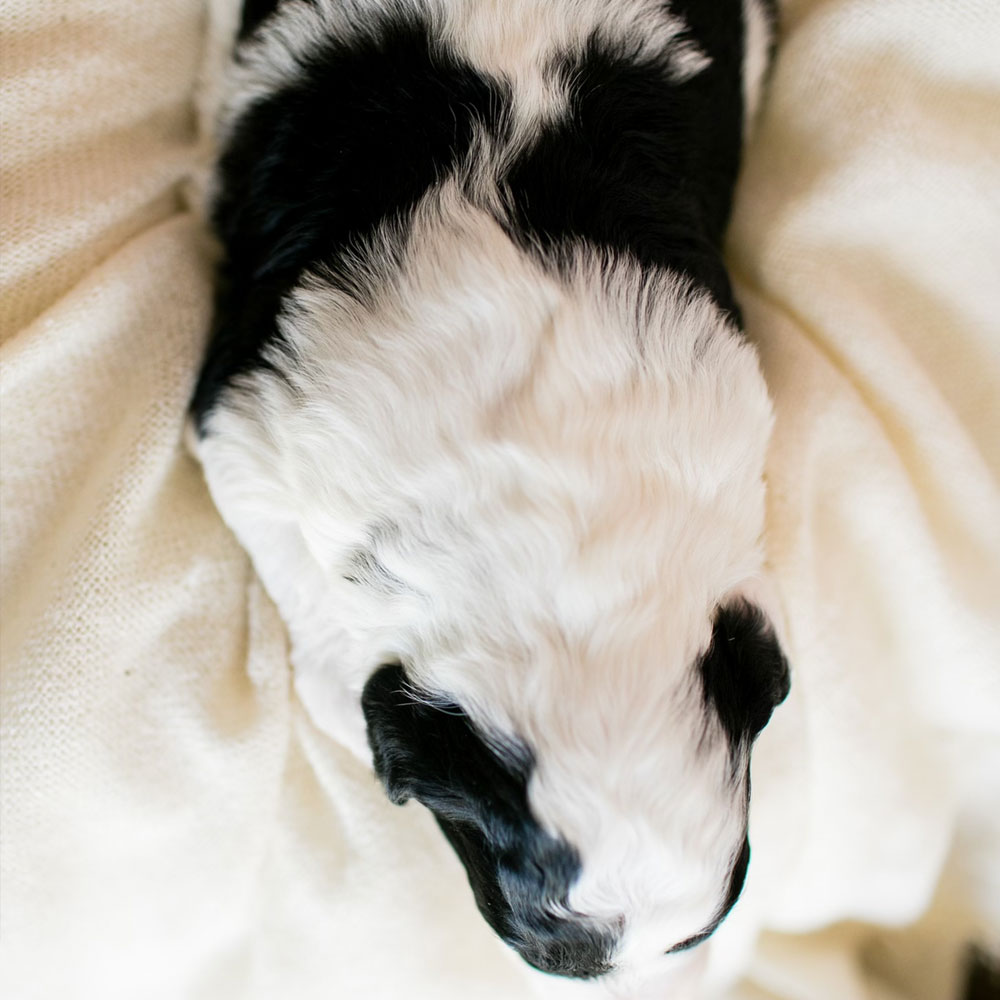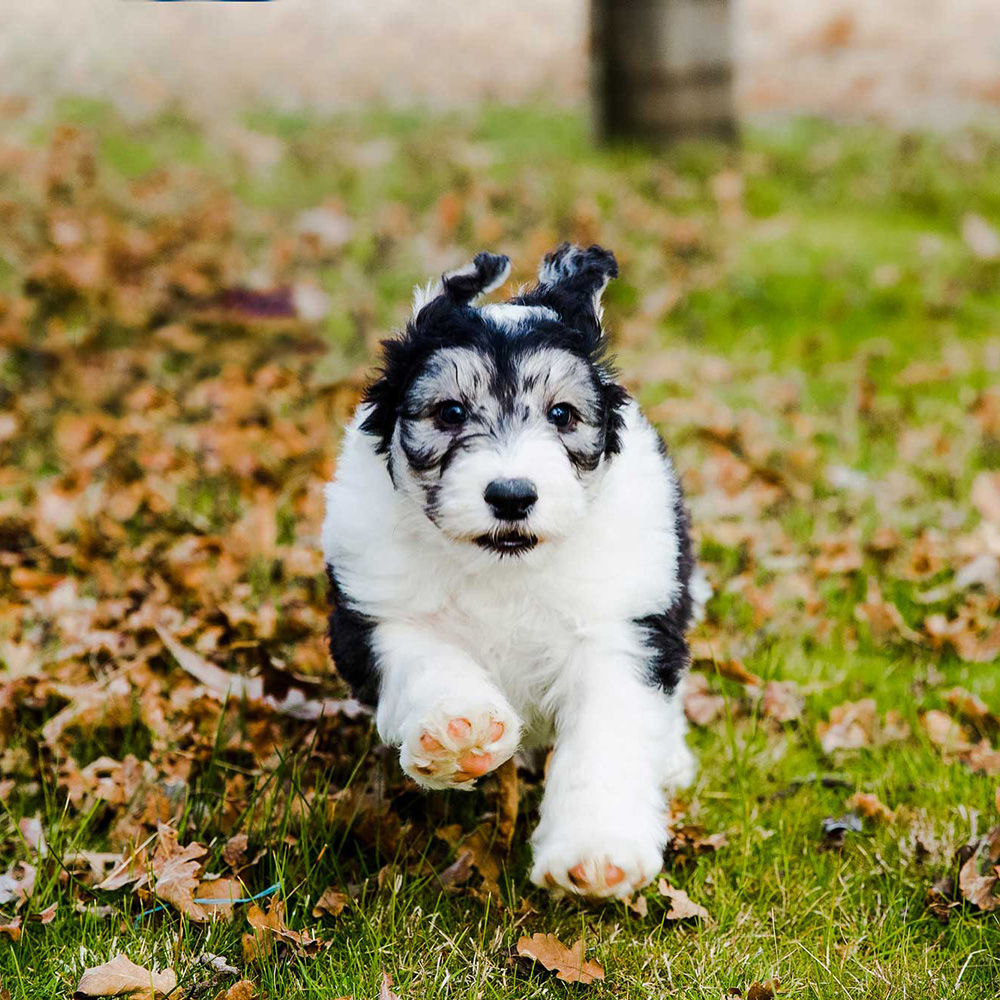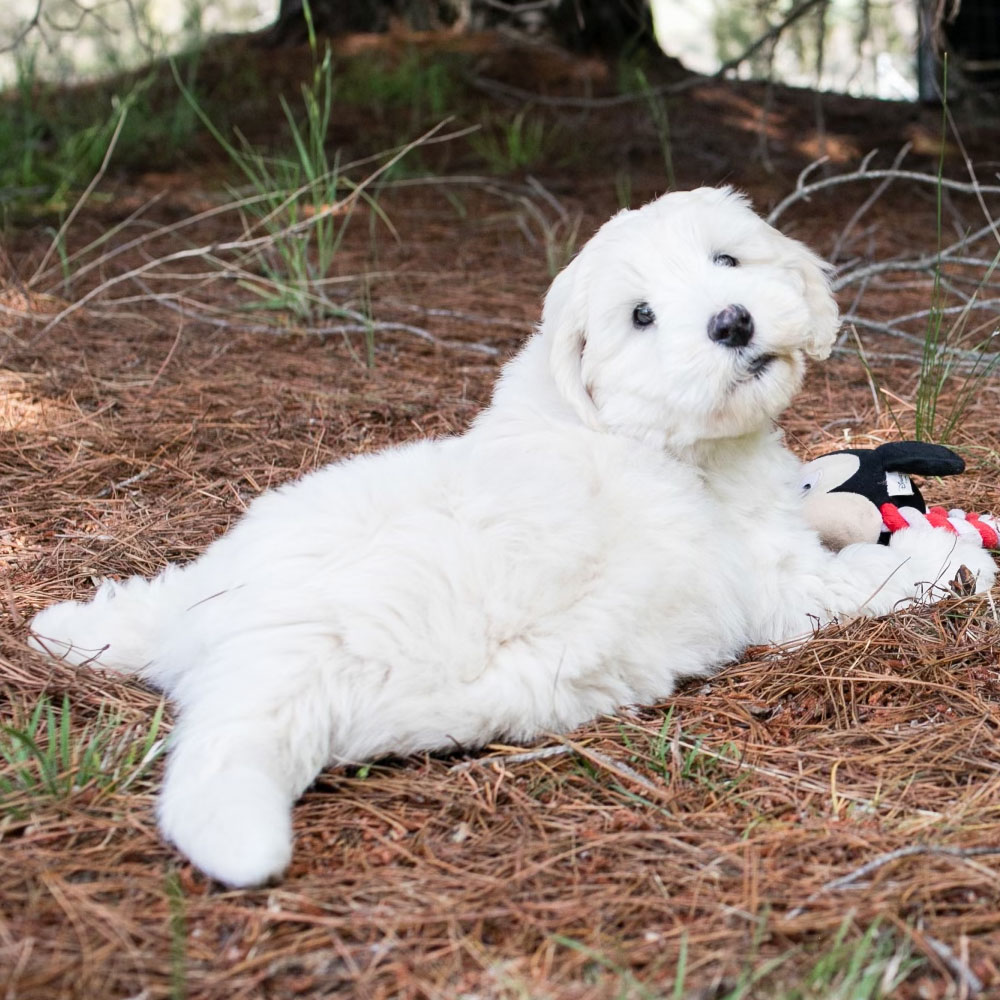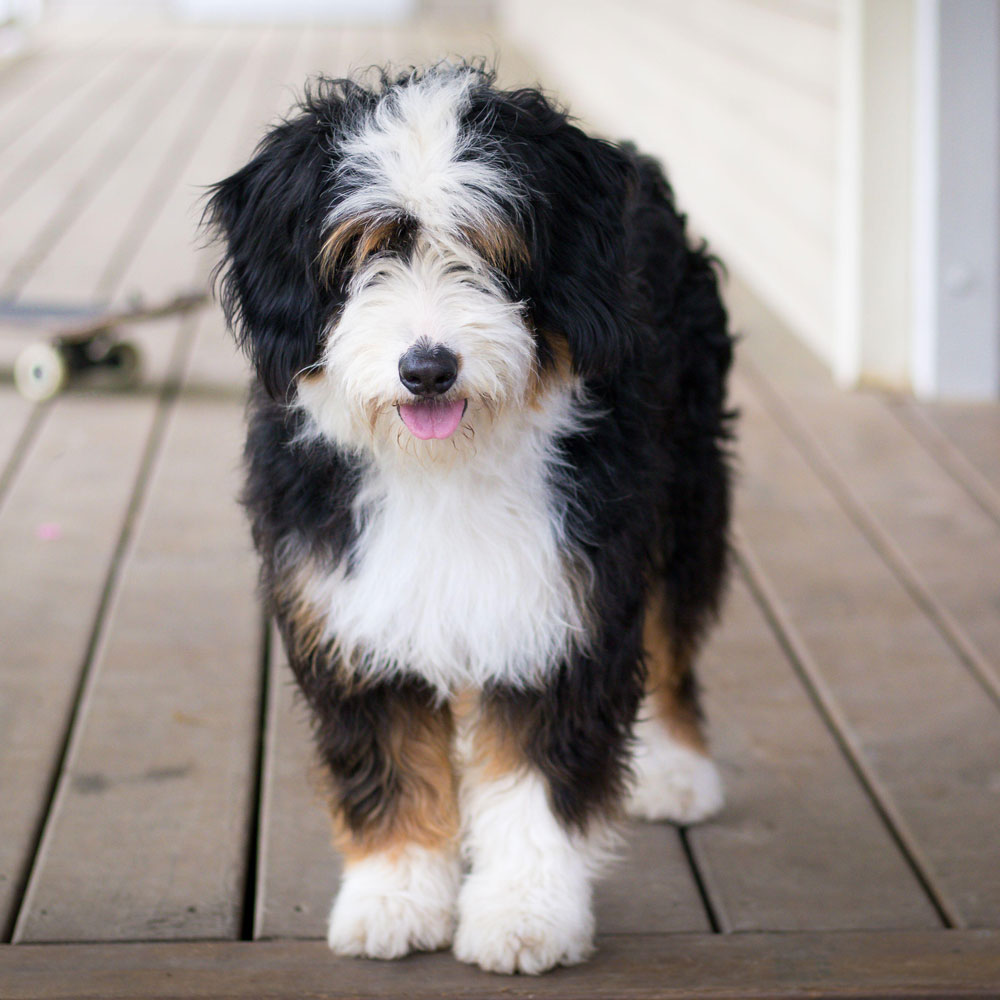 Bernedoodle sizes
Our Bernedoodles are available in Standard and Medium sizes.
As they are cross-bred, it's harder to predict the final size a Bernedoodle will reach. Like humans and other animals, your pup will inherit its genetic makeup from its parents, which means our puppies may be slightly larger or smaller than you expected once they're full grown.
Standard: 70 – 80cm / 35kg – 45kg
Medium: 55 – 60cm / 25kg – 30kg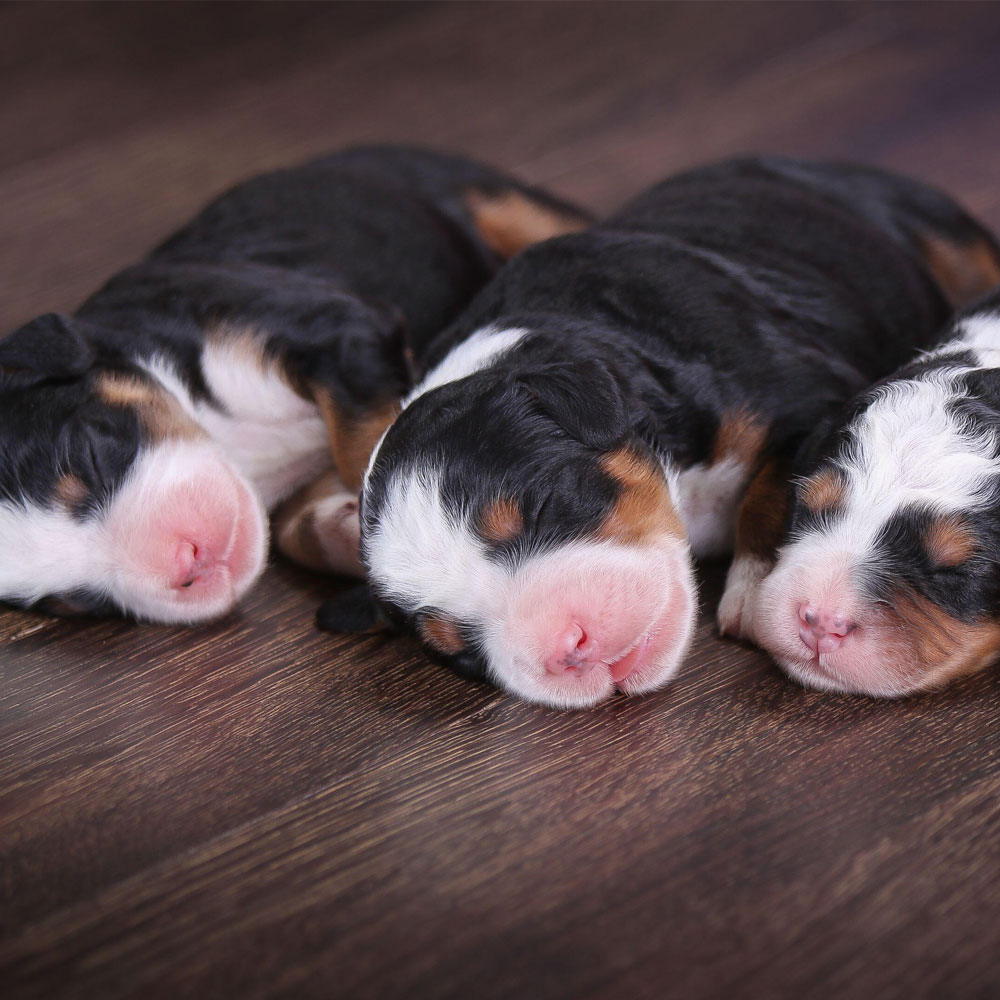 BREEDING & LIFE EXPECTANCY
Bernedoodle health and life expectancy
To create hybrid vigour, we have chosen three parent breeds: Bernese Mountain Dogs, Poodles and our sought-after line of Australian Sheepadoodles. This multi-generational breeding process extends the life expectancy of our Bernedoodles while also striving to continue to breed high-quality, healthy, happy puppies. The dogs that join our breeding program are health tested and are regularly checked by our veterinary specialist.
Caring for your Bernedoodle
Bernedoodles are active and playful dogs who need daily exercise and will thrive when they tag along with you in your regular activities. However, be aware that a 10-15 minute walk on the leash, a backyard play, a short swim or a trip to the dog park is an ideal amount of exercise — particularly for puppies. Overexercise during your puppy's first 12 months of life can lead to lasting damage, including early onset hip or elbow dysplasia. We recommend waiting until your puppy is fully grown to take them out for a run and to avoid climbing up and down stairs as much as possible.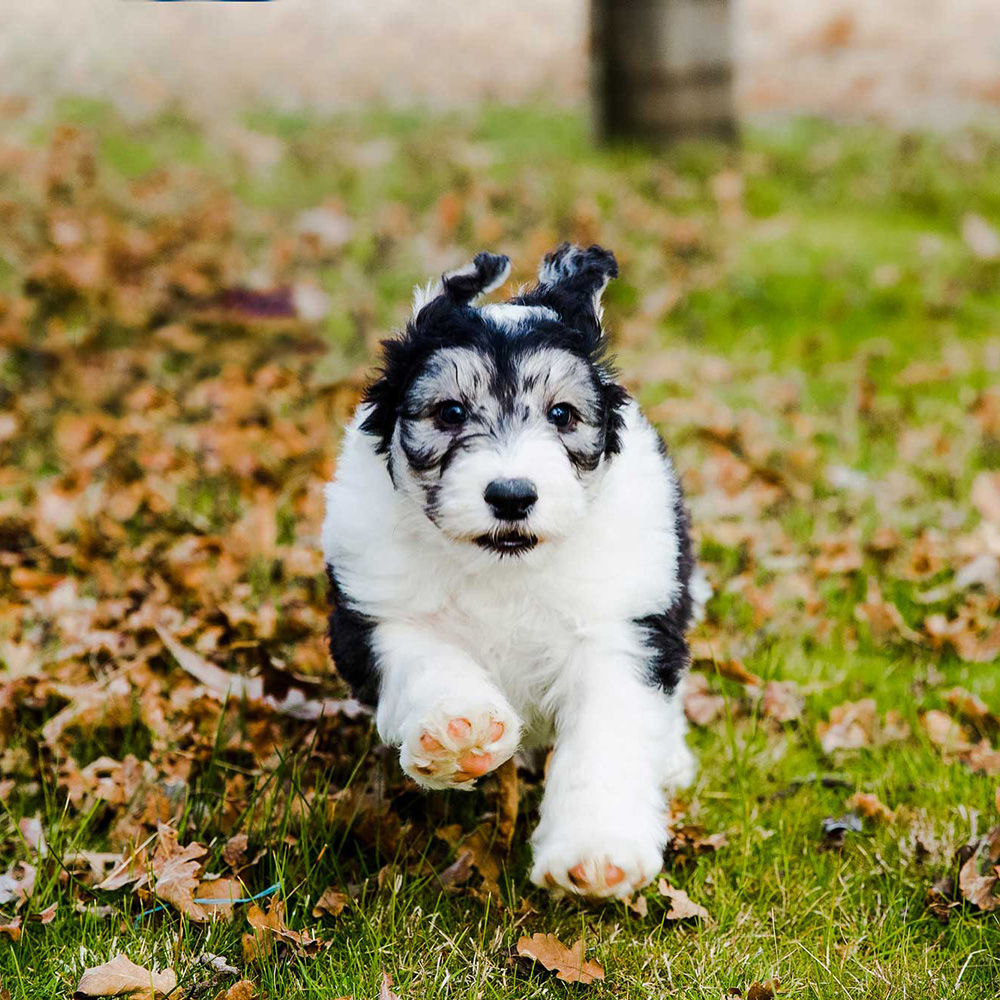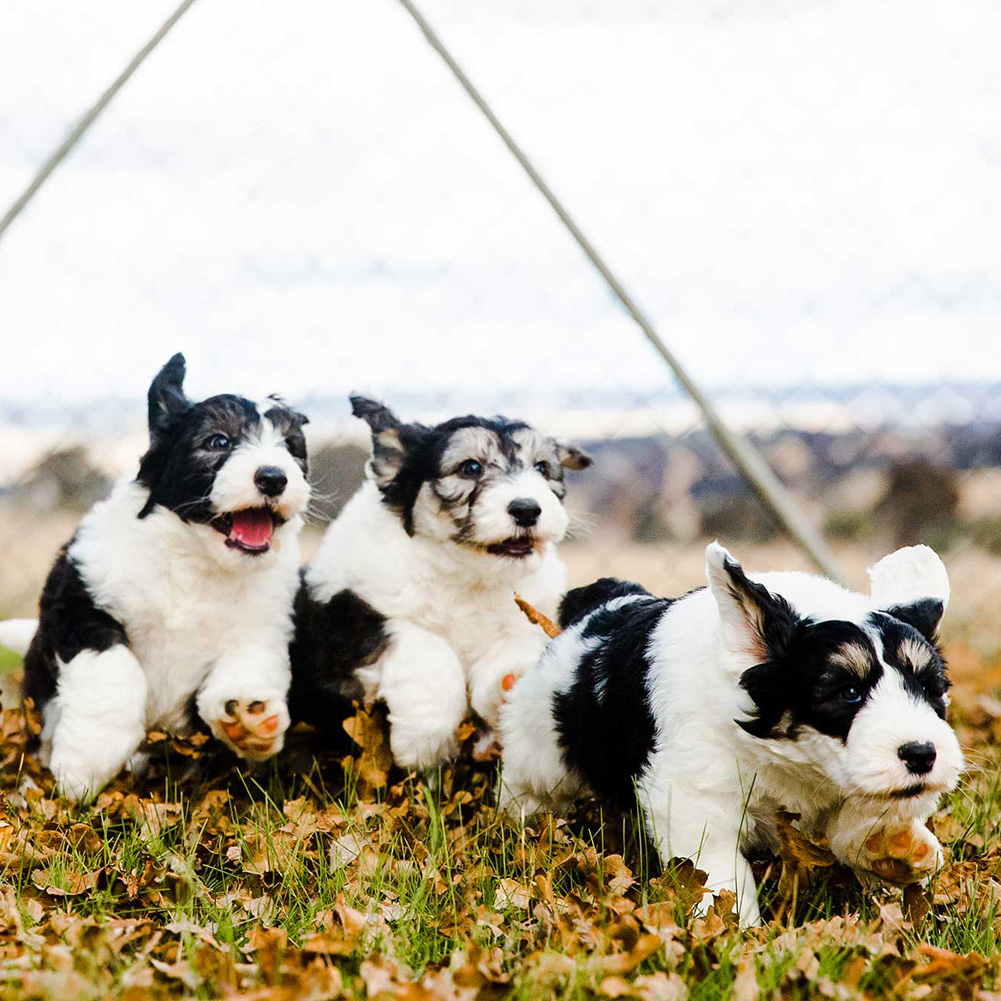 Commitment of owning a dog
We work hard to ensure that our dogs are adopted by wonderful families who will love them and take excellent care of them for their entire lives. For this reason, we encourage you to seriously consider the responsibility of owning a dog before you join our waitlist or apply to adopt one of our puppies. If you choose to adopt one of our Bernedoodles, we would love to hear progress reports and stay updated with photos as your puppy grows. We'll be by your side throughout their life, ready to provide advice or support with any Bernedoodle questions that may arise. If you find yourself in the position of needing to rehome your Bernedoodle, please contact us and we will assist you in finding the best home for your precious puppy.
Our Process
Ready to start the process of adopting one of our puppies? Find out how you can become part of the Australian Bernedoodles Australia family.